Berkeley County DUI Attorney

Our Martinsburg DUI Lawyer Makes Defending Your Rights Our First Priority
If you were charged with a DUI, you should not hesitate to call for a lawyer as soon as it is possible. At Sutton & Janelle, PLLC, we have a particular focus on handling DUI cases. Because of our detailed knowledge and skill, we have earned countless favorable outcomes for our clients in Berkeley County and throughout West Virginia.
Why Call Sutton & Janelle?
Over 70+ years of combined experience.
Serving West Virginia & Maryland since 1999.
A boutique law firm known for obtaining large firm results.
You are not just a case number to us -- we personally handle your DUI from beginning to end.
FREE consultations for DUI cases!
Even for first-time offenders, it is of the utmost importance that you do everything in your power to defend against the charges. Our Berkeley County DUI attorneys are here to help you get the charges reduced or even dropped entirely.
Contact us today to schedule a free consultation with our Berkeley County DUI lawyer!
Penalties for a DUI in West Virginia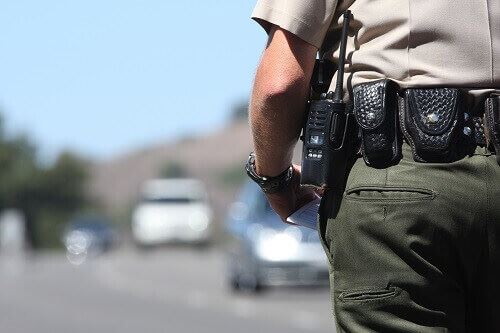 Under Section 17C-5-2 of the West Virginia Code, "any person who drives a vehicle in this state while he or she is in an impaired state and such impaired state proximately causes the death of any person is guilty of a felony and, upon conviction thereof, shall be imprisoned in a state correctional facility for not less than three nor more than 15 years and shall be fined not less than $1,000 nor more than $3,000: Provided, That any death charged under this subsection must occur within one year of the offense."
First-time DUI offenders in West Virginia potentially face:
Criminal fines between $25 to $100
Up to a year in jail
The possible installation of an ignition interlock device (IID)
Second offenders and beyond will face harsher fines that can go as high as $5,000, a year-long license suspension, jail time that could last years, and the installation of an IID.
If you are uncertain of what penalties you may be facing, and you want to be made aware of all of your rights and options, please call our firm at (304) 867-0049. Our Berkeley County DUI lawyers would be happy to help you.
Does a DUI Stay on Your Record in West Virginia?
Yes, but not permanently. It will stay there approximately 11 years. Keep in mind, your licence will also be suspended or revoked depending on the amount of times you were charged with a DUI.
Schedule a Free Consultation
If you are concerned about what to do following an arrest for a DUI, please schedule a free consultation at Sutton & Janelle, PLLC. Our Berkeley County DUI attorneys are here to support you, build a solid defense for your case, and help you through every step until we reach a favorable conclusion.