Respect, Compassion, and Dedication to Your Family Needs
We're Here to Listen and Take Action
Berkeley County Family Law Attorney
Attorneys Guiding You Through Your Case in Martinsburg & Jefferson County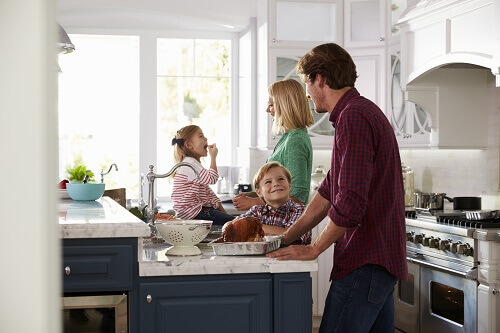 Family law matters are some of the most emotionally difficult to go through. Furthermore, the legal proceedings can often be much more complex than many people realize. Whenever you are moving forward with a legal matter, no matter how straightforward it can seem, it is in your best interest to secure the representation of an experienced and professional attorney in Martinsburg, WV.
At Sutton & Janelle, PLLC, our team treats you with the respect, compassion, and tireless effort that you deserve. With more than 70+ years of combined experience between our Berkeley County family lawyers, we have deftly settled matters of every level of contention and complexity. When you entrust your case to our team, you will get the professionalism, resources, and talent of a large firm, without losing the dedicated, personal aspect of a smaller firm.
Family Law Matters We Can Assist With
We provide all of our clients with thorough and candid evaluations of their cases before we begin. Family law matters can involve multi-faceted issues, especially in the case of a divorce. Often, sensitive topics such as a child custody, division of property, alimony, child support, and parenting plans must be discussed and a resolution must be reached. Our team of Berkeley County family law attorneys can help to minimize the stress involved with these matters.
Furthermore, our attorneys can assist you with alternative dispute resolution, such as mediation. Aside from matters of divorce, we can also help you with adoption, pre-nuptial agreements, and more.
Honest & Skilled Representation
Even though we are a full-service law firm, our Martinsburg family lawyers are fully devoted to developing an understanding of each client's case and have the knowledge needed to assist. We fully invest our time and attention in each case because we consider you more than just a case number.
What Makes Our Berkeley County Family Lawyers the Right Choice?
---
We value your best interests above all else.
You will get focused, personalized attention throughout the duration of your case.
We treat you with compassion and understanding.
Our team will fiercely protect your rights in and out of court.
We can readily take on even the most difficult cases.
Schedule Your Case Evaluation
We provide personalized attention to each client and provide them with the support they deserve. When you work with our team, you will receive the individualized support that you deserve. Whether you are looking for assistance in an adoption or need support for your divorce, our attorneys are ready to assist you at every step.
Do not hesitate a moment longer to get the legal support that you need. Reach out to our Berkeley County family law attorneys as soon as possible and we can begin to help you right away. Scheduling a case evaluation will allow you to share all of the details of your specific situation with our firm.
Contact us at (304) 867-0049 now to learn more about working with the Sutton & Janelle, PLLC in Berkeley County.

Your Experience Matters
Our Current & Past Clients Share Their Experience
"Chris Janelle came through for me at a time when I REALLY needed an ally in my corner."

- John B.

"Fabulous people and good at what they do."

- Dena L.

"I felt very confident and relieved and retained them immediately with no regrets."

- Shannon S.

"I highly recommend Chris and his staff when you are looking for someone to assist with those difficult Legal times."

- Mike C.

"Mark is the best attorney."

- Barbara S.