Respect, Compassion, and Dedication to Your Family Needs
We're Here to Listen and Take Action
Berkeley County Adoption Lawyer
More Than 70+ Years of Combined Experience in Martinsburg & Jefferson County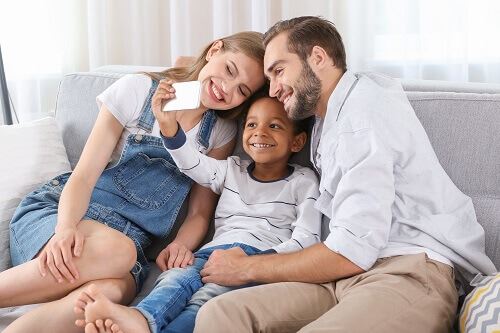 Our attorneys at Sutton & Janelle, PLLC take great joy in helping to facilitate adoptions for families. Becoming the legal guardian of a child requires careful legal planning. Our team dedicates our efforts to protecting you and your future children in the process. We counsel you through the potential problems that you may encounter as you move through the adoption process in West Virginia. We aim to provide you with the smoothest legal path to your dream of gifting a child with a forever home.
Call Our Attorneys in Berkeley County
Expand Your Family Under Our Protection
What if the birth parents change their mind? Suppose we find out the ICWA applies to our foster-to-adopt child? At Sutton & Janelle, PPC, you can find answers to these and many more difficult adoption questions. For more than 15 years, we have advised families through the entire adoption process. Our goal is to bring you one-on-one professional legal advice as a boutique firm, where you can trust our Berkeley County adoption attorneys have your best interests at heart.
We Offer Legal Services for All Adoption Matters in WV, Including:
---
Expectations of the birth mother.
Rights of the biological father, and how they can affect your adoption.
Guidance through navigation of ICWA adoptions.
Helping to choose between an open and closed adoption.
Home study requirements and case evaluations.
Estate planning which addresses your adoption.
Tax problems and special circumstances relating to an adoption.
Do I Need a Lawyer For My Adoption?
Whether you are just beginning to review adoption agencies, or you have run into a legal problem in your adoptive process, our Berkeley County adoption lawyers counsel you confidentially through. We can provide you with access to trusted agencies. We can fight for the rights of you and your adopted child. Having an experienced attorney on your side can define the future of your family.

Your Experience Matters
Our Current & Past Clients Share Their Experience
"Chris Janelle came through for me at a time when I REALLY needed an ally in my corner."

- John B.

"Fabulous people and good at what they do."

- Dena L.

"I felt very confident and relieved and retained them immediately with no regrets."

- Shannon S.

"I highly recommend Chris and his staff when you are looking for someone to assist with those difficult Legal times."

- Mike C.

"Mark is the best attorney."

- Barbara S.