Respect, Compassion, and Dedication to Your Family Needs
We're Here to Listen and Take Action
Berkeley County Alimony Lawyer
Call

(304) 867-0049

for Assistance from Our Martinsburg & Jefferson County Lawyers
At Sutton & Janelle, PLLC, we have an exceptional track record of success when it comes to helping our clients through the many aspects of divorce. With more than 70+ years of collective experience, our Berkeley County attorneys have a comprehensive understanding of the West Virginia legal system to provide the legal assistance necessary to navigate through any complications you might encounter in your case. We have tried hundreds of spousal support matters to conclusion, and resolved even more through alternative settlement means.
What Is Spousal Support?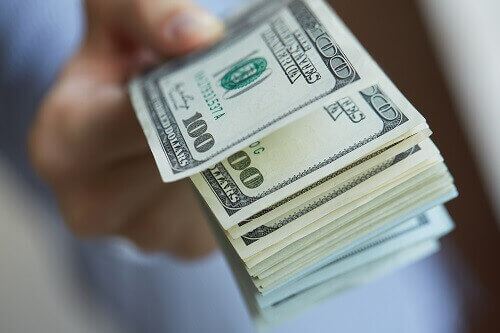 Spousal support, also known as alimony, is a payment made by one spouse to the other in order to help the recipient spouse avoid financial hardship.
Whether the amount is determined through settlement, mediation or litigation, having an experienced and skilled Martinsburg alimony attorney on your side can help you obtain the outcome you desire.
Types of Spousal Support in West Virginia Include:
---
Temporary spousal support – Payments made during the divorce process
Permanent spousal support – Payments which lasts as long as possible for the recipient spouse to maintain support for himself or herself
Rehabilitative spouse support – Provides financial assistance for the recipient spouse to get back to work
Spousal support in gross – A set amount of payments for a determined period of time
What Is Alimony Based On?
Spousal support is determined based on the needs of the recipient spouse and the paying spouse's financial capability to provide support, as well as a myriad of factors from the marriage. Whether or not one spouse was at fault for causing the end of the marriage, receiving alimony doesn't necessarily involve merit or punishment. Each case is unique, and there is no statewide guideline or formula. Having experienced trial counsel in Berkeley County can be critically important to the outcome.
The Factors for Spousal Support in West Virginia Include the Following:
---
Length of the marriage
Amount of time the spouses lived together during the marriage
Each spouse's income and other consistent earnings
The earning capability of each spouse based on education, skills, experience, amount of time absent from working and care for children
Each spouse's educational qualifications
If a spouse sacrificed education or employment opportunities during marriage
Division of marital property
Ages, mental and emotional conditions of both spouses
Standard of living during marriage
The likelihood that the recipient spouse can increase earning capacity with more education or training
Expense of obtaining additional education
Any contribution made by a spouse to the education or career of the other
Costs of minor children's education
Costs of health care
Tax consequences of spouse support payments
Financial needs of each spouse
Feasibility of working outside the home, if the receiving spouse has custody of minor children
Any legal obligations
Any costs and care related with a child's disabilities
Let Us Start Your Case Today
Our Berkeley County alimony attorneys understand what it takes to get the results you want. We are ready to conduct a thorough assessment of your unique situation in order to determine the best course of action for you.
Contact us and request a case evaluation today with our spousal support lawyers in Berkeley County, WV.

Your Experience Matters
Our Current & Past Clients Share Their Experience
"Chris Janelle came through for me at a time when I REALLY needed an ally in my corner."

- John B.

"Fabulous people and good at what they do."

- Dena L.

"I felt very confident and relieved and retained them immediately with no regrets."

- Shannon S.

"I highly recommend Chris and his staff when you are looking for someone to assist with those difficult Legal times."

- Mike C.

"Mark is the best attorney."

- Barbara S.