Respect, Compassion, and Dedication to Your Family Needs
We're Here to Listen and Take Action
Berkeley County Prenuptial Agreement Lawyer
Comprehensive Legal Counsel in Martinsburg & Jefferson County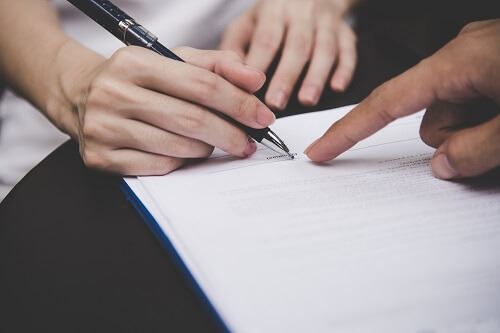 While we all hope that each marriage lasts forever, the fact is that many married couples end up separating at some point, and eventually one spouse passes before the other. In the interest of smart and proper planning, it may be a good idea for couples to consider a prenuptial (or premarital) agreement. While some couples feel a prenuptial agreement isn't a desirable step to take before walking down the aisle, the agreement itself can actually relieve the stress of unanswered financial questions before the marriage.
Should I Get a Prenup?
Our Berkeley County and Jefferson County family lawyers at Sutton & Janelle advise all engaged couples to consider whether a prenuptial agreement is a smart choice for them. Though it may be unromantic to think about, it is important you are pragmatic when making such a serious life decision. Protecting yourself, as well as your partner, will only make things easier in the long run.
Reasons to Get a Prenup:
---
Prior marriages
One spouse has a far higher earning income than the other
One or both spouses have significant individual net worth
Either spouse owns a business
Children, especially children from a previous marriage
One partner has significant debt
One partner does not work and raises the children or takes care of the home
One partner is coming into an inheritance
In West Virginia, each party MUST be represented by their own attorney in drafting and reviewing such an agreement. We will be glad to discuss the procedure for this important document at a consultation with one of the parties.
Contact Our Martinsburg Family Lawyers Today
At Sutton & Janelle, we are a team of Martinsburg family lawyers who feel a sincere sense of duty to properly advise our clients in a number of family law matters. We provide honest, comprehensive, and informative legal counsel, care, and representation. Thanks to our years of experience and success, you can rest assured you are in good hands with us on your side.
Contact us at your earliest convenience today by calling (304) 867-0049. to schedule a consultation with a Berkeley County prenuptial agreement attorney from our firm.

Your Experience Matters
Our Current & Past Clients Share Their Experience
"Chris Janelle came through for me at a time when I REALLY needed an ally in my corner."

- John B.

"Fabulous people and good at what they do."

- Dena L.

"I felt very confident and relieved and retained them immediately with no regrets."

- Shannon S.

"I highly recommend Chris and his staff when you are looking for someone to assist with those difficult Legal times."

- Mike C.

"Mark is the best attorney."

- Barbara S.