Respect, Compassion, and Dedication to Your Family Needs
We're Here to Listen and Take Action
Berkeley County Child Custody Lawyer
How Does the Court Determine Who Gets Custody in West Virginia?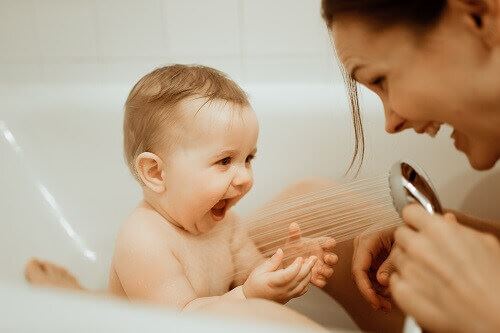 Through a divorce or legal separation, the children are often the parties that suffer most. Protect their rights through this life change by receiving legal counsel from a Martinsburg family law firm dedicated to helping you to achieve their best interests through all child custody negotiations. Attorneys for custody cases have the experience necessary to seek what is in the best interests of your children and family.
To Settle Child Custody Battles, the Court May Review:
---
The wishes of the parent.
The wishes of the children.
Financial stability of each parent.
Proximity of each home to the children's school.
Health care needs of the children.
Physical safety or comfort of the homes in question.
History of physical abuse from either parent.
If you have any questions, give us a call to set up a consultation with a custody lawyer near Berkeley County today.
How Is Joint or Sole Custody Determined in West Virginia?
When entering into mediated divorce negotiations, you have the benefit of negotiating for yourself the child custody arrangements that are pleasing to all parties involved. In many of these separations, both spouses are willing to amiably conduct themselves through a set of conversations that divide property, establish spousal support payments, create a structure for child support, and address any child custody arrangements.
If only one parent is interested in having custody of the children, the other parent may request a visitation arrangement that allows for a continued relationship. Parents who wish to share joint custody of the children can establish rules and expectations to protect both the interests of the children, and the rights of each parent.
Child custody lawyers may be able to help further in this process by providing examples of past arrangements that have worked well. Your attorney may even have incites into what obstacles parents faced in certain custody arrangements, allowing parents to avoid or plan for these pitfalls amicably.
Child Custody Laws in West Virginia
Mediation, especially as it pertains to child custody arrangements, is often the recommended strategy for divorce cases. Children are spared the impact of court appearances, and parents are able to better maintain control over the future of their family. However, agreements that do not meet the standards set forth by the law could prove problematic. Seeking the counsel of an experienced child custody lawyer in Martinsburg, WV may help.
Custody attorneys near you understand our state's laws and how they are applied. They understand the intent of these laws and can help guide you to the best outcome the situation provides. Our experienced Berkeley County child custody attorneys are skilled representatives both in court and through mediation. We can help your family in this time of change, so do not hesitate to reach out.

Your Experience Matters
Our Current & Past Clients Share Their Experience
"Chris Janelle came through for me at a time when I REALLY needed an ally in my corner."

- John B.

"Fabulous people and good at what they do."

- Dena L.

"I felt very confident and relieved and retained them immediately with no regrets."

- Shannon S.

"I highly recommend Chris and his staff when you are looking for someone to assist with those difficult Legal times."

- Mike C.

"Mark is the best attorney."

- Barbara S.