Respect, Compassion, and Dedication to Your Family Needs
We're Here to Listen and Take Action
Berkeley County Child Support Lawyer
Let Our Martinsburg & Jefferson County Attorneys Help You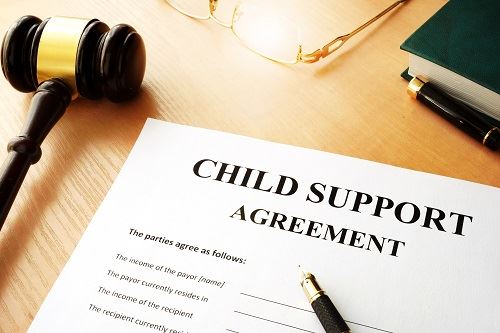 If you have children, one of the critical aspects of your divorce is determining child support. It's normal to be concerned about how much a child support order will impact your income, whether you are the custodial or non-custodial parent.
At Sutton & Janelle, PLLC, we are prepared to navigate the complexities of the West Virginia legal system with you in order to obtain the most favorable outcome possible. With more than 70+ years of combined experience, and thousands of child support matters litigated, our lawyers in Berkeley County have a comprehensive understanding of state laws and court proceedings and a proven track record of success.
How Do Courts Calculate Child Support in West Virginia?
In West Virginia, both parents are responsible for the care and support of their child or children, pursuant to a complex set of guidelines.
The Amount of Child Support That a Parent Must Pay Depends on Factors Such As:
---
The number of children
Both parents' respective income
Health insurance
Day care costs
How Does Child Support Work?
Each parent is responsible for a percentage of the total amount of the child support order. The parent who has the higher income is responsible for a higher pro rata percentage of the overall amount. To determine the percentage of child support, the Court must determine the gross income (salary or wages, bonuses, commissions, tips, and profits) and adjusted gross income for both parties. We work with these guidelines on a daily basis, and are well able help you through the process.
Have Sutton & Janelle, PLLC on Your Side Today
Whether child support is just one facet of a more complex matter, or you just need help in modifying the current order, our lawyers are ready to offer the legal assistance necessary to ensure you the best possible result. Give us a call today for experienced and skilled legal representation. We are here to help you.

Your Experience Matters
Our Current & Past Clients Share Their Experience
"Chris Janelle came through for me at a time when I REALLY needed an ally in my corner."

- John B.

"Fabulous people and good at what they do."

- Dena L.

"I felt very confident and relieved and retained them immediately with no regrets."

- Shannon S.

"I highly recommend Chris and his staff when you are looking for someone to assist with those difficult Legal times."

- Mike C.

"Mark is the best attorney."

- Barbara S.